Paducah Square Shopping Center Reasons to Consider Map
Property Description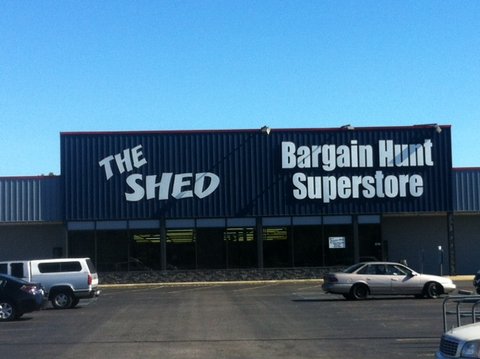 The property consists of three buildings. The primary unit contains 77,192 square feet of space currently occupied by Bargain Hunt and The Shed. The secondary building, which is actually two buildings, totals 12,832 square feet and is divided into seven units. The structures were constructed in 1972. Features also include a 660 space parking lot; individual roof-mounted, natural gas fired, forced air heating systems; central air conditioning units; and a single-ply membrane roof. The entire property is sprinkled.
The property is located at the corner of Irvin Cobb Drive and Broad Street. An incredibly successful Wal-Mart vacated the primary building at Paducah Square Shopping Center in order to occupy its second Wal-Mart Super Store in Paducah. The Paducah area's strong regional retail draw is evidenced by Paducah being the first city its size that was economically justified to construct two Wal-Mart Super Stores.
Transportation to the area is provided by three bus lines, four railroads and Barkley Regional Airport which serves three commercial airlines. Arterial highways include US Routes 45, 60, 62, 68 and I-24. There are several river transport and barge lines.
Recreational facilities include auto and horse racing tracks, four golf courses and 450 acres of parks. Kentucky Lake and Lake Barkley are approximately twenty miles away.
---
This information is confidential and may not be duplicated or distributed without the prior written consent of Zinn Paducah, LLC.
This information represents a general plan of development which is for discussion purposes only, does not limit or bind the Owner, is without representation or warranty, and is subject to change and revision without prior written notice to the Viewer.
Copyright © 2002-2017 Zinn Asset Management Corporation, All Rights Reserved
Zinn Paducah LLC P.O. Box 1726, Bluffton, SC 29910-1726
(843) 705-9400 FAX: (843) 705-9494
tzinn@zamsc.com

Note: Zinn Paducah LLC is a related party of Zinn Asset Management Corporation, www.zamsc.com